Corporate Functions
You have been given the job to plan your corporate function. Everyone's counting on you. You have a lot of decisions to make. The date, the location, and of course – the entertainment!
Danse Musik DJ's offers you truly Professional Disc Jockey Services as well as complete sound, lighting. Your job is a tough one. We're here to make it a whole lot easier.
Our many years in business have taught us that flexibility and experience are the keys to a successful event. We work directly with you to make sure that your event goes as you planned. Our job is to create a party atmosphere and play the music that will energize your group.
Is there a theme and want to complement the décor with special lighting or effects?
Contact us today [email protected] or call 905-680-2020 to make your event a reality.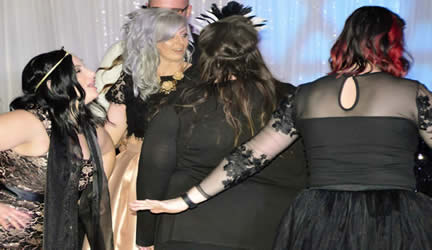 Danse Musik D.J.'s Rentals and Sales
12 Dobbie Rd., Thorold
Phone: 905-680-2020
Click Here to Send us E-mail
Weddings | Corporate | Schools | Rentals | Sales | Links | Contact | Home
St. Catharines Disc Jockey, Niagara Disc Jockey, Niagara on the La
St. Catharines Disc Jockey, Niagara Disc Jockey, Niagara on the Lake Disc Jockey, Niagara Falls Disc Jockey, Fort Erie Disc Jockey
St. Catharines DJ, Niagara DJ, Niagara on the Lake DJ, Niagara Falls DJ, Fort Erie DJ, Welland DJ, Port Colborne DJ, Disc Jockey, DJ, Up-Lighting, Wedding Music, Wedding DJ, Dance Music DJ's, Dance Musik DJ's, Lighting Rental, CPDJA, CDJA ,

ke Disc Jockey, Niagara Falls Disc Jockey, Fort Erie Disc Jockey
St. Catharines DJ, Niagara DJ, Niagara on the Lake DJ, Niagara Falls DJ, Fort Erie DJ, Welland DJ, Port Colborne DJ